Snug Trademark Ownership and Usage Guidelines
Trademark Usage Guidelines
Snug's trademarks are used in connection with products and services currently offered in, but not limited to Australia. Snug has obtained the rights to proper and continuous use of our various trademarks. We adhere to the following usage guidelines, so as to preserve and maintain the integrity and value of our brand and its products.
Referential Trademark Usage
You may refer to Snug and its products or services in marketing and promotional literature, print material and other media, contingent upon adhering to the following guidelines:
Use appropriate markings. The Snug brand name and its related trademarked products and services are to be designated with the appropriate usage of the ™ or ® symbol. Furthermore, in the first or most prominent usage of a Snug product or service name in any media or literature, the Snug product or service name must be preceded by the Snug master brand name, to be expressed on the same line of text, in matching font design, size and colour.
Attribution of ownership of a Snug trademark to Snug. When referring to a Snug trademark, include a notice of trademark ownership, where appropriate, in labelling and other media.
Logo usage. You are not permitted to use any Snug logos without a license/written agreement from Snug. All usage of Snug's trademarked logos shall be pursuant to these guidelines and any other guidelines that apply to the usage of the particular logo in question.
For any questions regarding Snug's trademark and brand guidelines. Please contact us at hello@snug.com
Snug's Trademarks
A PLACE EVERYONE CALLS HOME ®
APPLY ANYWHERE ™
BONDCOVER ™
FAIRY FLOSS ®
HOME LEASE ™
HOMEVESTING ®
LEASE FASTER TO YOUR BEST TENANT ™
RENTAL REPUTATION ™
SNUG ®(Canada, EU, India, Singapore, United States of America, Vietnam, Thailand)
SNUG (Full logo) ™

SNUG (Icon) ™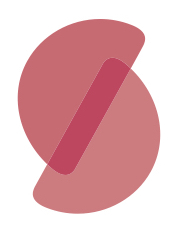 SNUG BONDCOVER ®
SNUG BOND GUARANTEE ®
SNUG MATCH ™
SNUG PAY ™
WHEN RENTING FEELS GOOD, IT'S SNUG ®
Note: Snug's trademarks apply to Australian jurisdiction, unless otherwise stated.
:(
Your browser is out-of-date!
This website is built using latest technogies. Unfortunately your browser doesn't support those. Please update your browser to view this website correctly. Thank you.Update my browser now