Enquiry auto-responder
Save time and drive your leasing workflow with automated responses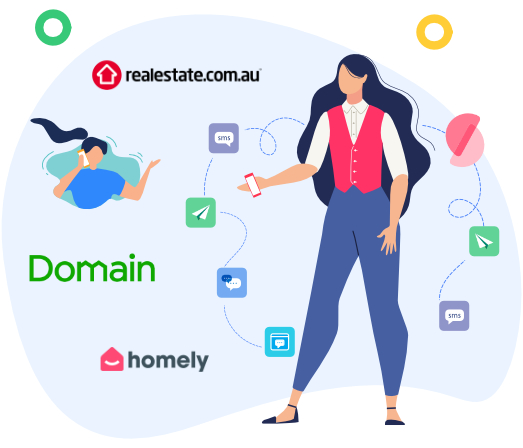 Auto reply to enquiries
Save time responding to generic portal replies. Snug drives qualified enquiries, inspection bookings and pre-applications.
Prospect like a Pro
New listings, matching properties and rent adjustments broadcast to your active rental database automatically.
Respectful SMS
Snug uses the optimal comms channel for our messages. We don't spam tenants with SMS. Plus, there is no SMS bill surprise, it's included in the one low price.
Smart answers
Is there parking? When can I view the property? Common questions automatically answered. That's smart.
Messages inbox
Centralise your portal and direct rental enquiries for team collaboration and efficient handling: contact notes, profile preferences, send property list, send apply link and schedule a viewing.
Branding & Customisation
Showcase your brand in email and SMS communications. Select templates are customisable.
Pre-Qualify
Prioritise your prospects capturing current income, rent and tenure on enquiry.
Disclosures
Snug requests disclosures for overseas travel, flu symptoms to keep your team safe.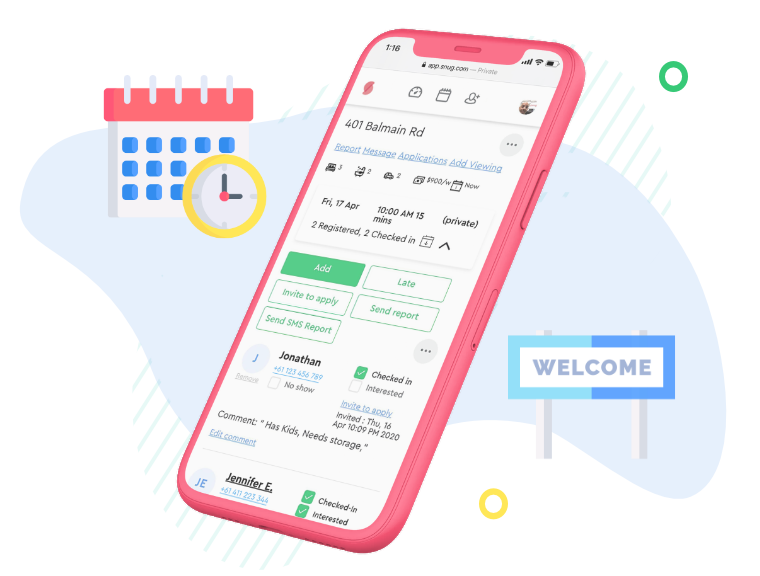 Inspection bookings
Effortlessly manage open homes and private appointments
Inspect bookings
Open home inspections and private appointments can be displayed, booked or requested online. Automatically inform prospects of changes to viewing times, cancellations and when running late.
Owner reports
Send customised reports to owners after each viewing either by email or SMS.
Entry notices
Automate the delivery of entry notices to tenanted properties.
Viewings cap
Limit registrations for viewings to manage the health and safety of your team and prospects.
Ideal week
Create an availability window to guide prospects to request optimal times eg. Tues/Thursday between 9am - 11am.
Run wizard
Organise your team's inspection run effortlessly. Optimised for travel time. Start and finish faster.
Viewing slots
Organise open home inspections or private appointments in sequence eg. 10.00 AM for 20 mins (4 x 5min slots).
Private appointments
Enable private appointments to comply with COVID-19 social distancing.
Virtual inspection waiver
Applicants disclose physically inspecting the property or a virtual inspection online with a waiver to indemnify you.
Applications
Get quality applications grouped by household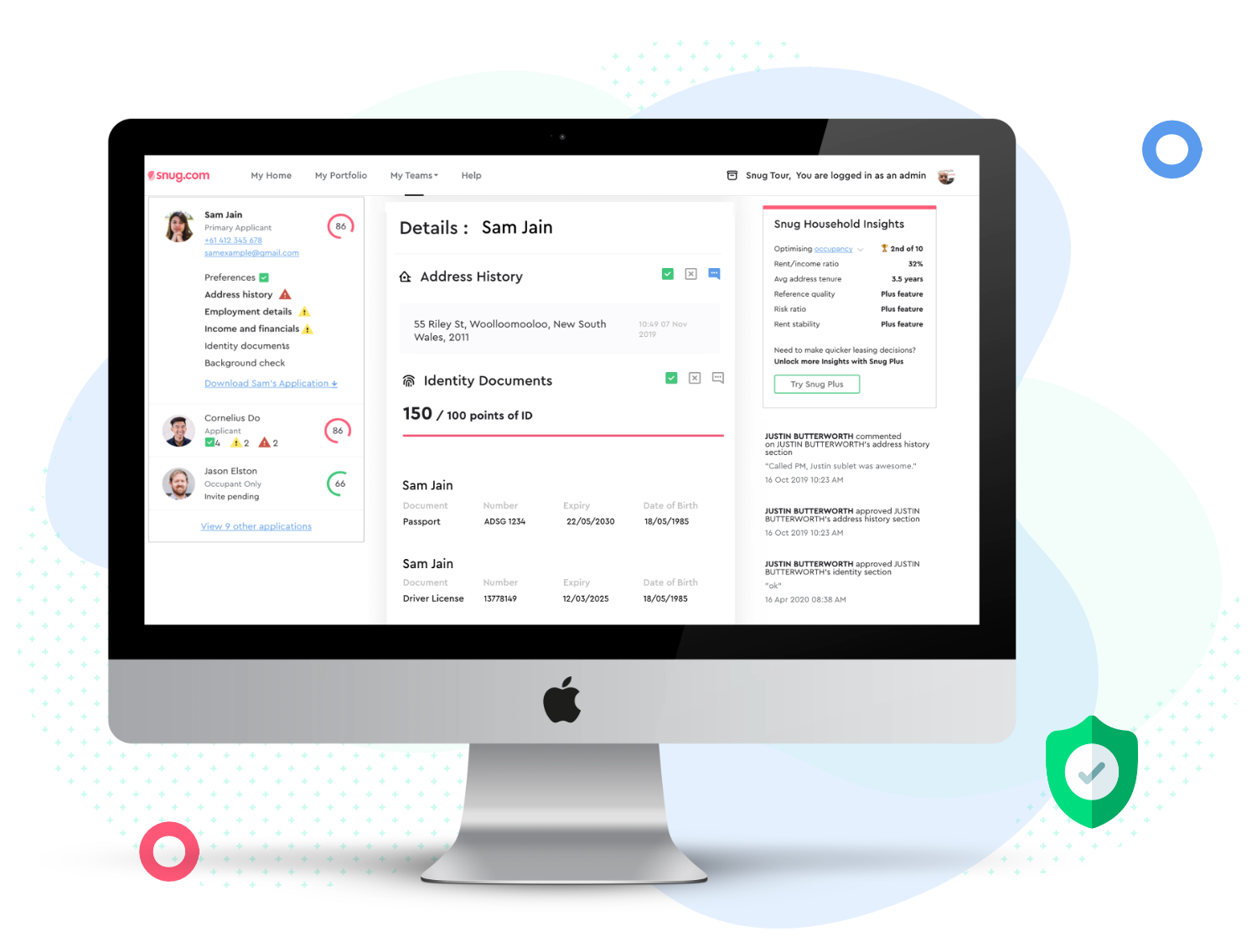 Branded apply link
Use your Apply Link everywhere. SMS'd to tenants after the viewing.
Mobile friendly
We've designed Snug for tenants on the move. Faster and easier than one form. You'll get better quality applications quickly.
Smart questions
The Snug application form makes sense. Smart questions ask tenants for relevant information and ensure you don't get junk. E.g. Owned a property? Great, upload proof of ownership.
Joint households
We join applicants (on the lease) and occupants (residing) so you can compare affordability and rental reputation.
Snug Match Score
Snug's patent pending technology calculates a Snug Match Score to help you select your top prospects based on data, your owner requirements and your office policies.
Sublet apps
Enable future sublet or changeover tenants to apply from a universal apply link.
Easier for tenants
Snug is faster and easier for tenants to apply. It's that simple. We use the latest visual design, user experience, interactive chat plus email journeys to guide tenants.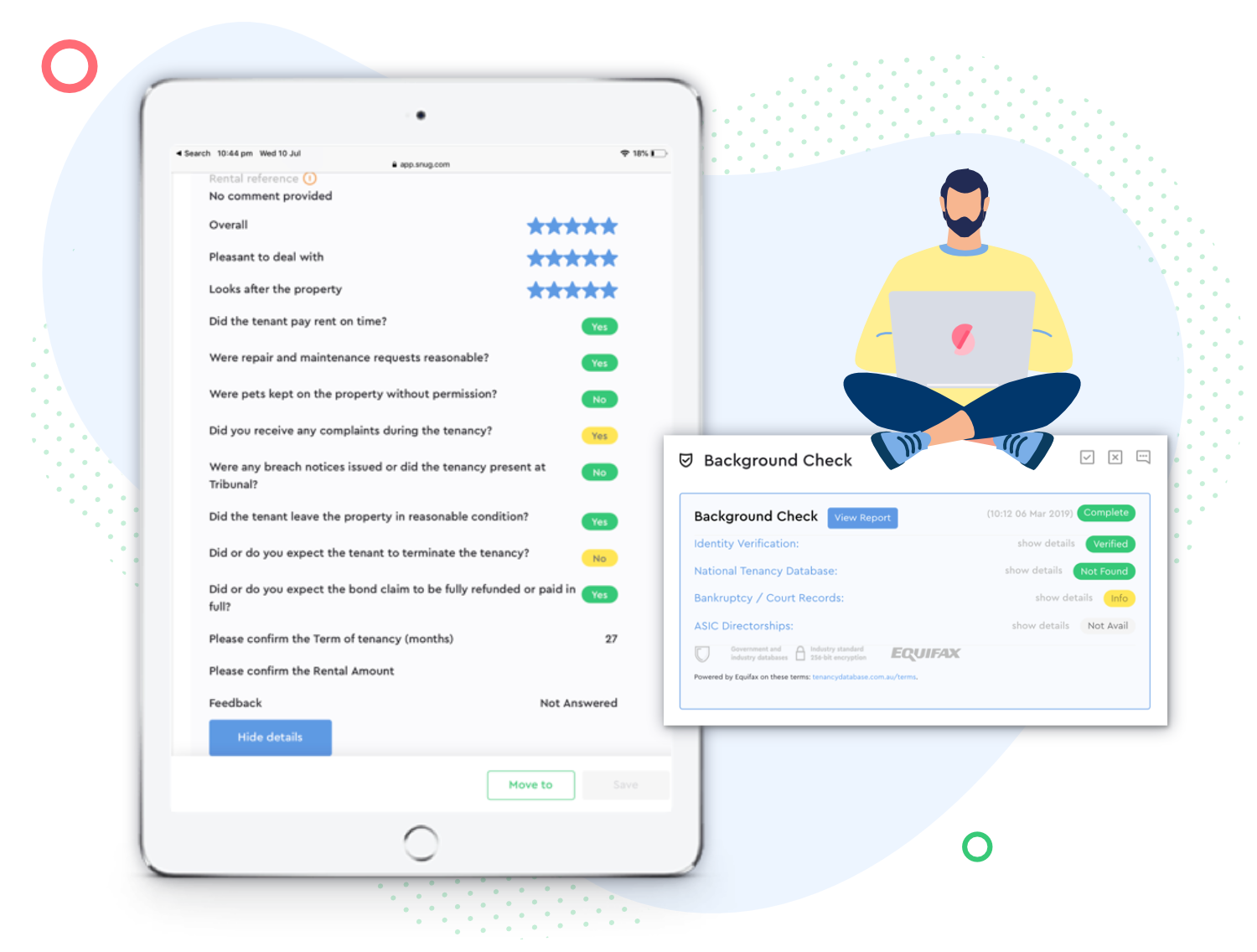 Tenant Screening
Select your best tenant with confidence using data driven insights
Rental references
Detailed references are collected via secure online form, with tenant ledger. Keep private or share positive references with great tenants. Cut the telephone tag.
Employment reference
Employers confirm the organisation, role, tenure and income (before/after tax).
Identity points checker
Automatically inform prospects of changes to viewing times, cancellations and when running late.
Income
After tax and weekly income is captured with supporting documents such as payslips and bank statements.
Private notes
Save notes on the application for collaboration with your team and archive records.
Quick request, update alert
Need more information from the applicant. Quick request with one click and get alerted when the tenant updates the information.
Tenancy database
Snug integrates with the National Tenancy Database powered by Equifax. Access detailed reports on tenancy, bankruptcy, identity, visa and court debt.
Snug Match Score
Snug's patent pending technology calculates a Snug Match Score to help you select your top prospects based on data, your owner requirements and your office policies.
Eligibility criteria
Set your rental eligibility criteria and ensure quality applications from tenants best suited for your owners and business.
Application Processing
Process applications and get tenants approved faster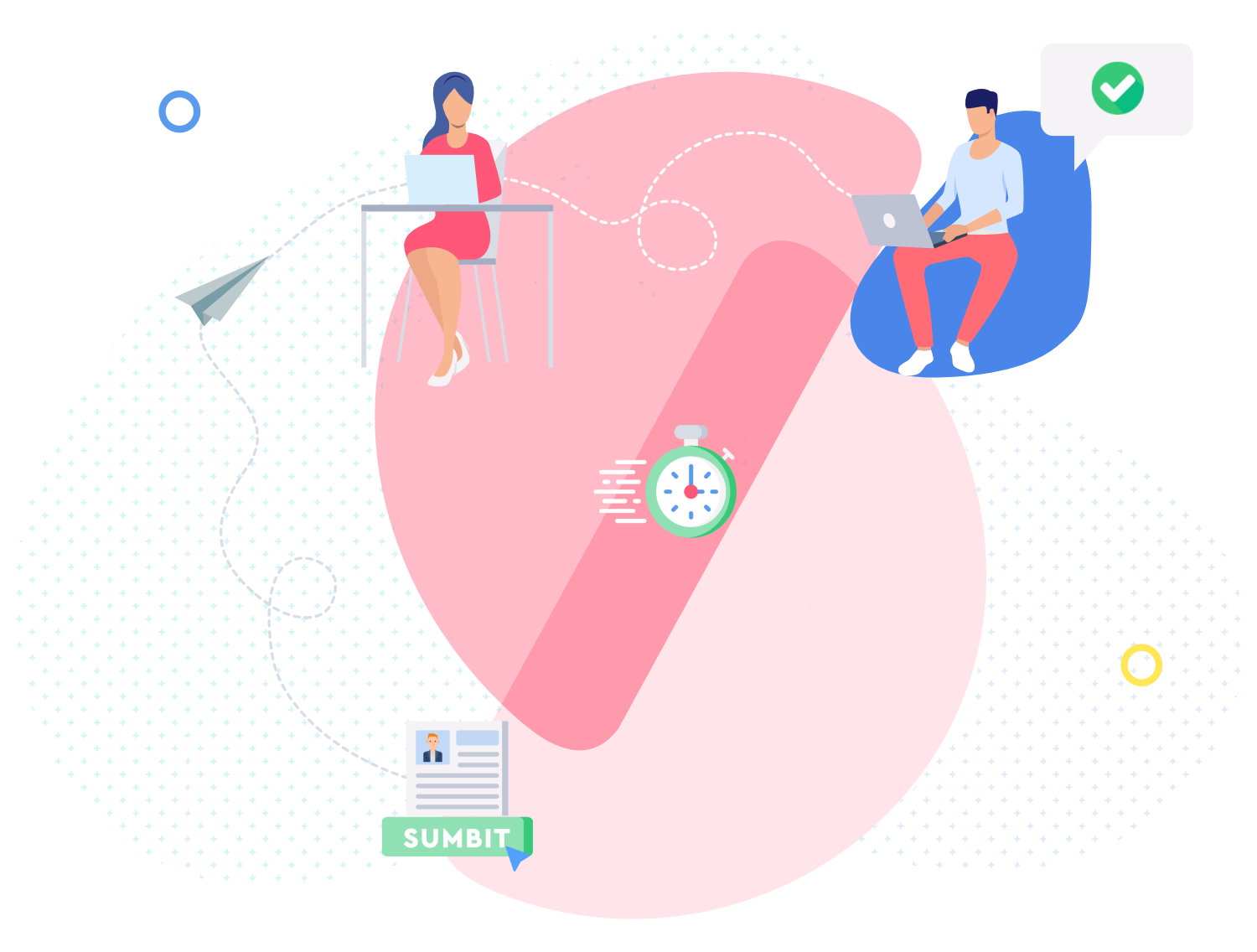 Application workflow
Slash the time to process applications from newly received, owner approved and offered, with Snug's intuitive workflow.
Insights
Data driven insights such as affordability (amount of household after tax income spent on rent) and other useful insights help you choose the best tenant faster.
Lease offer
Use smart templates to conditionally accept an application, send congratulations, offer the property and request payment to your preferred method.
Approve, Decline, Withdraw
One click to shortlist/keep warm, decline, withdraw or progress a prospect.
Share with owner
Share de-identified application summary details with the owner.
Collaborate as a team
Seamlessly assign an application to another colleague to progress. Perfect when working with offshore teams.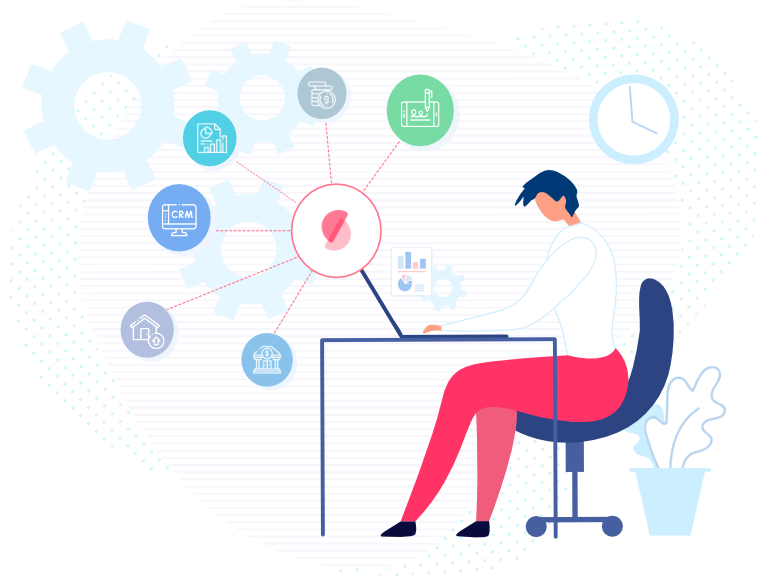 Integration & Reports
Select your best tenant faster with confidence
Property uploader
We connect with the leading property feed uploaders so you'll have seamless content flow.
Trust account
Import contacts, automate rental ledger attachments and onboard tenants with our integrations with leading cloud property management systems.
Digital leasing
Send digital leases to your new tenants and recurring.
CRMs
Set your contact database to populate your CRM for email and social marketing.
Leasing reports
Create activity and performance reports for the leasing business, teams, filtered by personnel or property. Get portfolio performance insights to share with your owners, like days on market.
Bond loans
Assist your tenants and maximise your income with automated referral of tenant details to the leading bond loan provider (coming soon).